FLYING Vs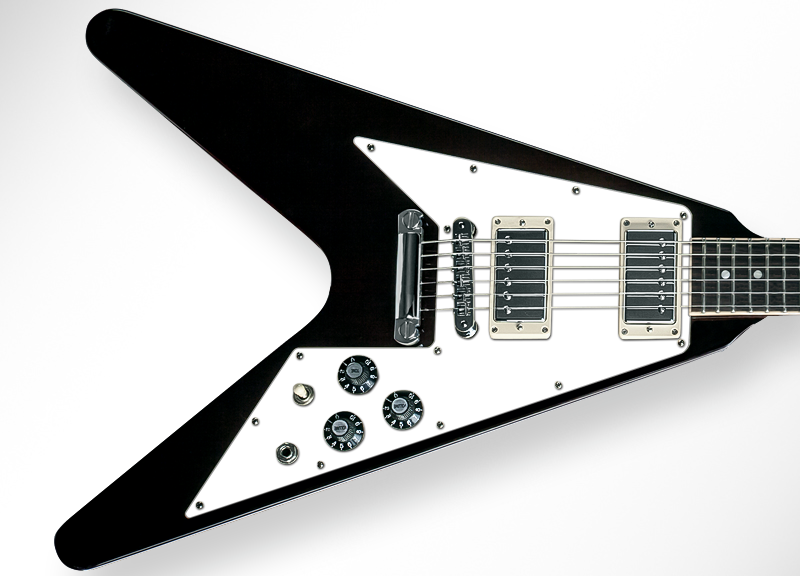 Black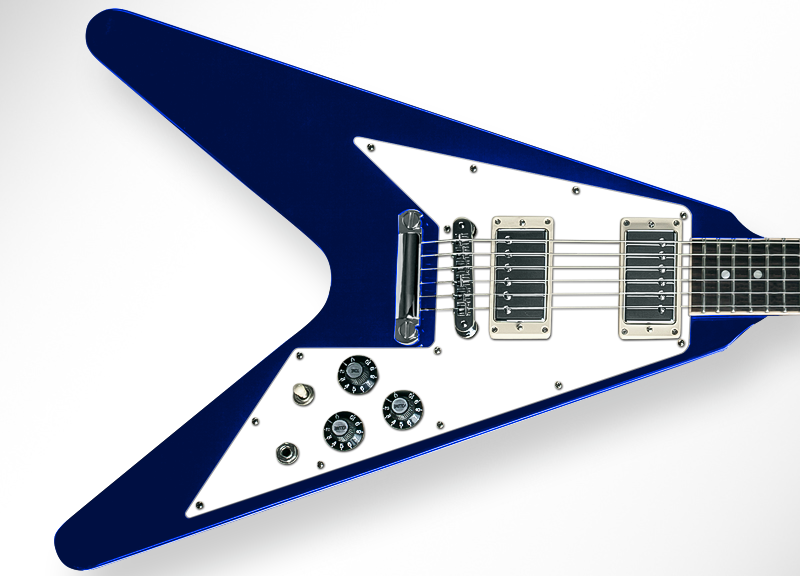 Blue
Green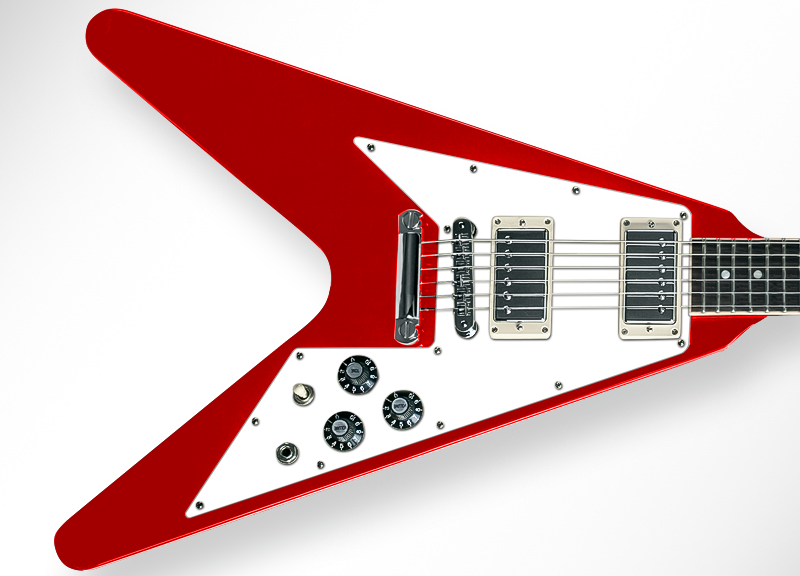 Red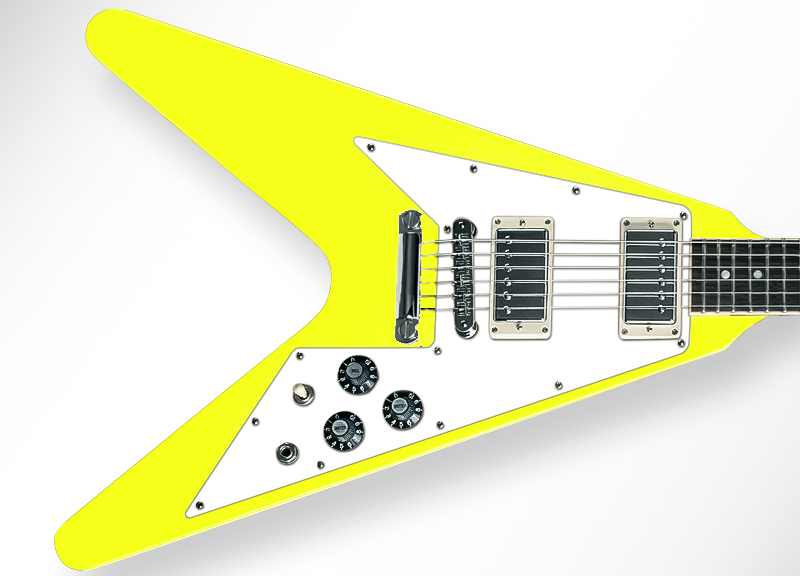 Yellow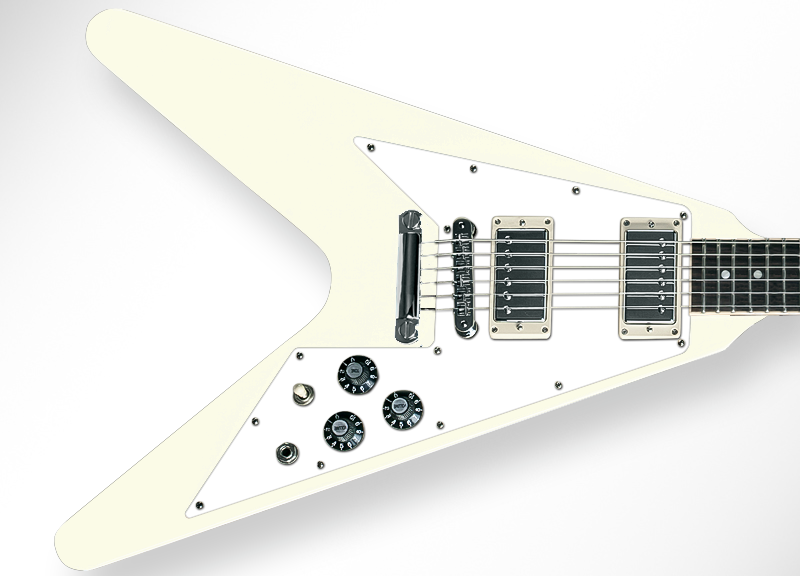 White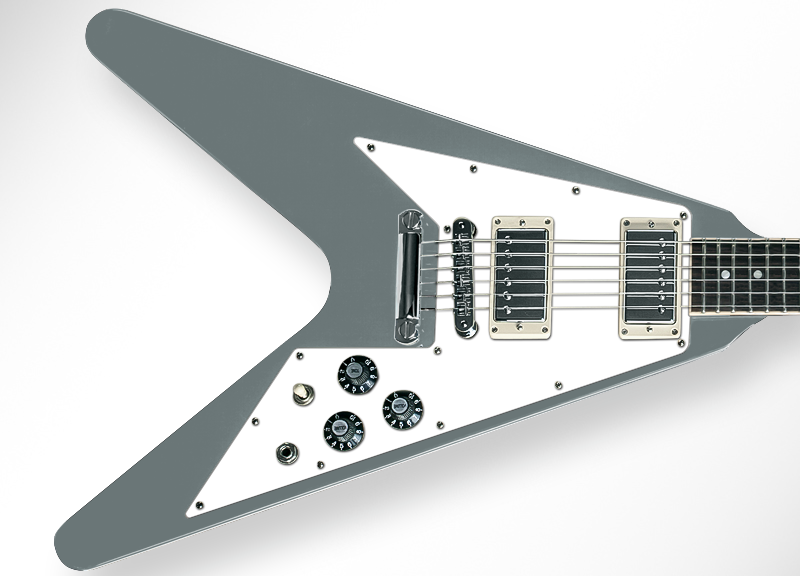 Silver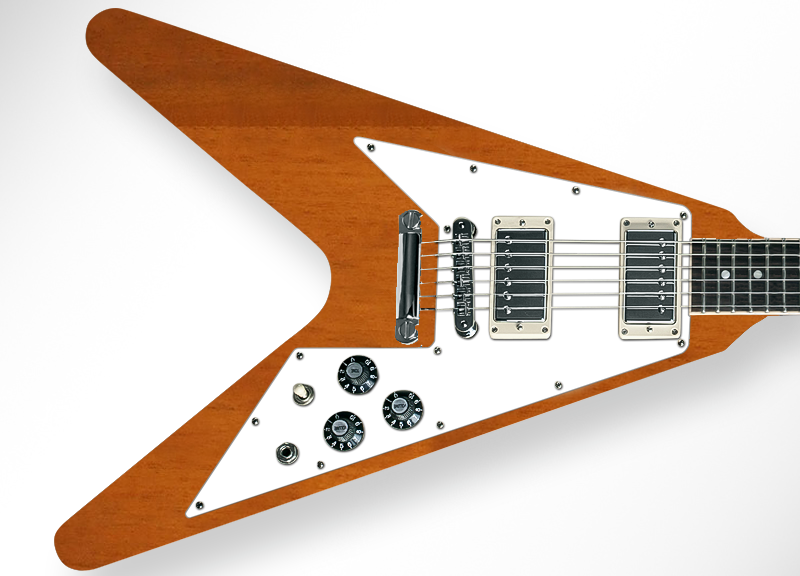 Natural
Clear selection
STANDARD CONFIG    CUSTOM CONFIG
PERFECT FOR YOUR GIBSON, EPIPHONE OR ANY OTHER FLYING V
Just match the colours & specs to your weapon of choice & either upload your own pic or choose from the library to create your plate. Simples.
Drag your design to move it & click on a corner to scale it; once you're happy & have selected all options hit the ADD TO BASKET button to capture your design & place your order, then just follow the shopping cart prompts & Bob's your proverbial mother's brother. Marvellous.
If all makes sense just hit the button, but full in-depth ordering walk-thru below if you need more. No stress.
Description
SELECT YOUR GUITAR SPECS
⬇️
UPLOAD YOUR OWN PIC

OR

CHOOSE ON FROM THE LIBRARY
⬇️
FIDDLE WITH PLACEMENT TILL YOU'RE HAPPY
⬇️
HIT THE ADD BASKET BUTTON
⬇️
COMPLETE THE SHOPPING CART
⬇️
CHECK & APPROVE EMAILED PDF VISUAL & TEMPLATE
⬇️
LUBBLY NEW PLATE WILL ARRIVE WITHIN TWO WEEKS
⬇️
DONE
☑️
---
SHALL WE PLAY IT SAFE & WALK THROUGH THE WHOLE PROCESS EH . . .
COLOUR CHOICES IN THE ON-LINE DESIGNER
The colour options won't affect your plate in any way, they're simply here as a guide to help you picture how your new plate will look in-situ. Cool eh?
MODEL = THE PARTICULAR FLAVOUR OF YOURS
Flying Vs vary mahoosively – even the big boys seem to vary their plate shapes depending upon which way the wind blows – so it's vital I know your exact flavour; so in an effort to make life as easy as possible I've listed the major brands and country of manufacture in the options along with a couple of wild cards – so just choose the closest option possible, although every little helps so please do let me know as much as you can about your particular model – such as the year of manufacture and if yours is a special edition – by including a message in the ORDER NOTES section in the shopping cart to help me get it right first time.
If yours is listed – simply select it. Nice.
If yours ISN'T listed or you're unsure exactly what make & model you have, I do have many many many subtly different templates on file so please either select:
UNLISTED
& tell me all about it in the ORDER NOTES field
– OR –
ARGH! I DON'T KNOW!
In which case I'll need a scan of your original plate please Emailed to me at hello@gig.ink – simply scan as a hi-res 300dpi colour/greyscale photograph with the BACK of the plate touching the glass please – don't worry, I'll digitally flip the image – along with a contrasting coloured piece of paper between plate & scanner lid so all the edges are visible in the end result & save as a JPEG, plus let me know in the ORDER NOTES section that you're Emailing me a scan of your plate. If you don't have a scanner yourself then perhaps friends/family/colleagues could help or a couple of ££ well spent is to ask a local printers to scan & Email to me – or even pop your original plate in the post to me & I'll match it, naturally returning it with your new plate.
CONFIGURATION
STANDARD
To confirm standard plates are direct replacements for factory issue plates & this is the price you will pay even if i don't currently have your template on file. Should you require a plate which is specific to your particular instrument – for example it features a different configuration to original spec – then you'll need . . .
CUSTOM
No problem – all I need to know is exactly what you need! Simply select CUSTOM in the options – noting that I charge an additional £10.00 for bespoke cutting – AND include a message in the ORDER NOTES section detailing exactly what you require including the brand of pickups if you're changing them, as they do vary in size. I'll tally all up including Emailing you a bespoke visual and template to check all's as you're expecting it to be within a couple of days. Simples.
---
If all appeals simply select your preferred options then hit the ADD TO BASKET button & follow the prompts to place your order & I'd expect to have a hi-res PDF visual & template Emailed to you within a couple of days to check all looks & fits as it should – so do ensure you check your inbox & shout if you haven't received anything within three days – & your new finished plate winging its way to you within two weeks of receiving your approval to proceed to production.
---
All my plates include FREE UK mainland Signed For Royal Mail delivery directly to your door, but if you're overseas then fully insured and tracked international shipping is available within the shopping cart.
All plate orders have the option of brand spanking new nickel or black screws bought along with your plate – but they're not compulsory if you don't need them. Nice.
Now, importantly: FLYING Vs VARY HUGELY and of course we both want your plate to be perfect, so please note that the pwiddy online designer is a visual representation of a generic model, so the screw mount holes *may* be in slightly different positions on your finished plate to ensure accurate fit – so to ensure 100% happiness I ALWAYS Email a hi-res PDF visual & template for you to double-check look & fit before proceeding to production – so please ensure you check your Emails regularly and confirm your approval!
IF NONE OF THIS MAKES SENSE, SIMPLY DROP ME A LINE AND I'LL RUN THROUGH EVERYTHING WITH YOU – LIFE'S TOO SHORT NOT TO SCRATCH-IT!
Additional information
| | |
| --- | --- |
| Flying V Colours | Black, Blue, Green, Red, Yellow, White, Silver, Natural |
| Flying V Model | ARGH! I don't know!, BASS > Gibson 68RI, Epiphone 67RI, Gibson 2000-2007, Gibson 2008-ON, Gibson 58 Style, UNLISTED |
| Configuration | Standard, Custom |